Are you looking for a friendly and cute puppy? Look no further! Why? Because the French Bulldog is the perfect breed for you. The French bulldog, or the Frenchie as some prefer to call him, is one of the most popular breeds of dogs in the world today. A lot of celebrities like Lady Gaga, Dwayne Johnson, Hugh Jackman, John Legend and David Beckham are all parents to French bulldogs.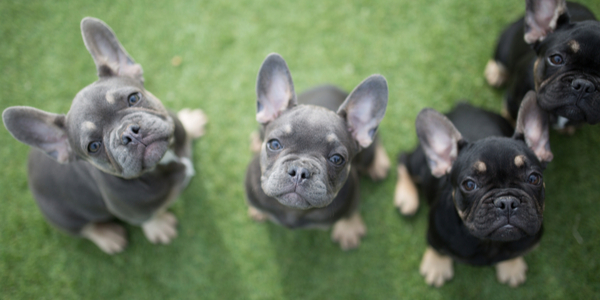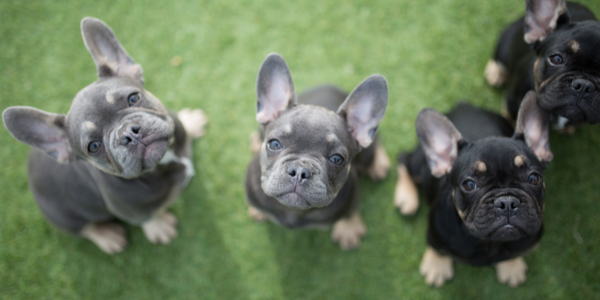 Considering his distinct and irresistible looks, it's no surprise that a lot of people love the Frenchie. But that's just one of the several other qualities that makes the Frenchie the perfect puppy to get:
Great Companion Dog
The Frenchie is a perfect companion dog. He's the perfect pet for a single person, for couples and even a family with kids. He's playful, loving, loyal, funny and can sometimes be mischievous. The minimal need for exercise makes him the perfect dog for apartment living.
Minimal Grooming
He has a short, silky coat that needs minimal grooming. This means they don't shed as much as most breeds. You can just give his coat a quick brush. This removes loose hair, distributes natural oils and reduces shedding.
He sleeps an average of 18 hours a day as a puppy and 13 hours a day as an adult.
Good Watchdog
The French Bulldog makes all sorts of noises like grunting and snoring but he is not a big barker. Despite this, he makes a surprisingly good watchdog. He'll bark when someone's at the door or around strangers. He can be a bit territorial.
Easy to Train
He has a reputation for being pretty stubborn but your Frenchie is a people pleaser. So be rest assured that he's easy to train with the right motivation.
Frenchies have a lot of love to give and make for one of the best furry companions you can get.