It's the holidays! What better way to celebrate than to put out some special food and treats. You can stay rest assured that your pup would have the most amazing experience.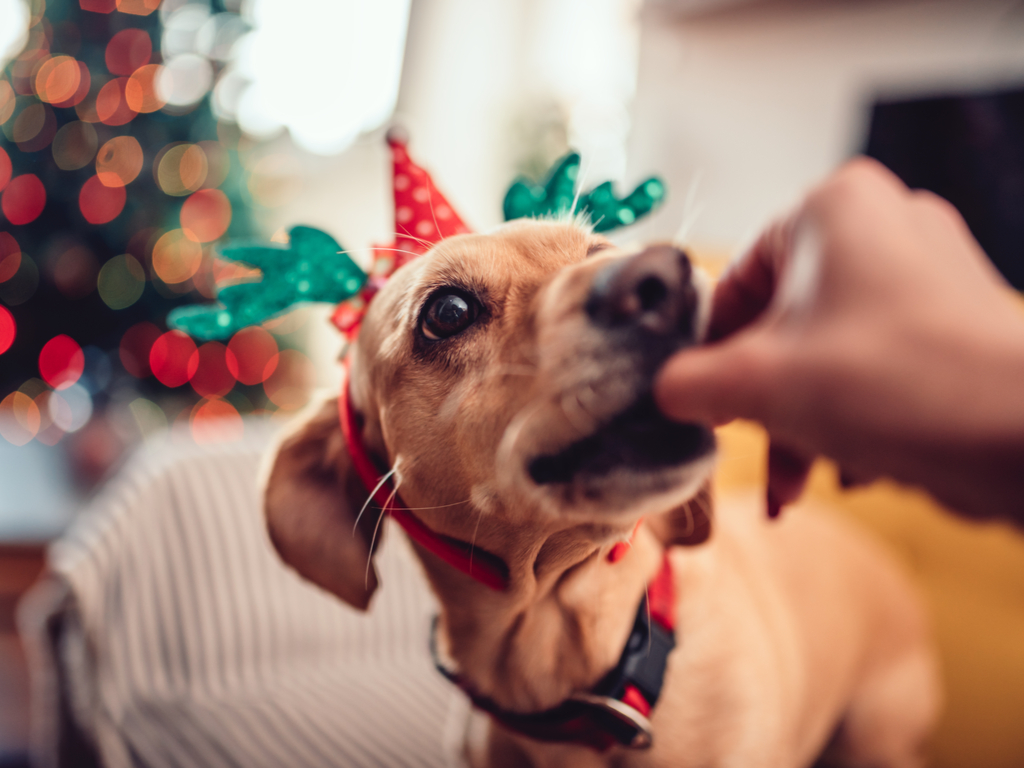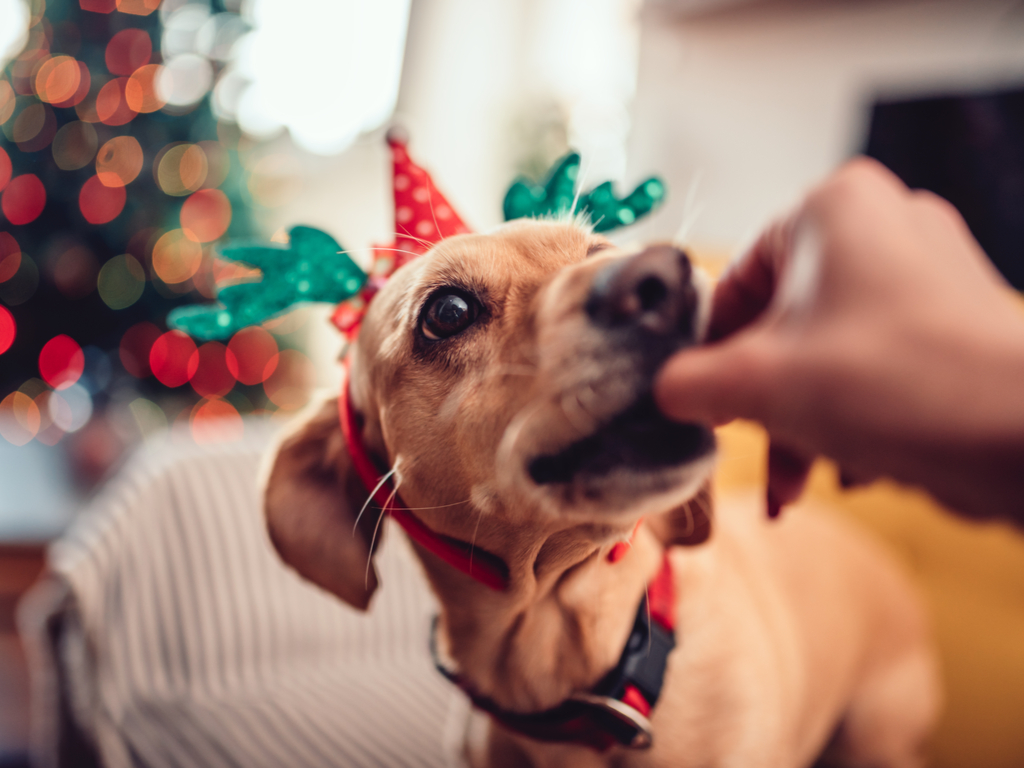 So, here are 5 holiday recipes that your dog would absolutely love:
Dog Candy Canes
Baking these dog candy canes from Dog Treat Kitchen can be quite a bit of work. However, they do pay off in the long run.They can be frozen for as long as six months, and the chicken and peppermint flavor would set your dog salivating.Thinking of a way to make it into a present, how about placing them in a nice gift box?
Dog Treats With Pumpkin and Peanut Butter
2 Bees in a Pod guarantees that these dog treats with pumpkin and peanut butter are super easy to make. All you need is some canned pumpkin, whole wheat flour, peanut butter, eggs, cinnamon and salt.Mix up all six ingredients and use a cookie cutter to make shapes that you want.
Christmas Carob Mint Dog Cookies
These scrumptious Christmas carob mint dog cookies made by Paw luxury come with a delicious chocolate flavor thanks to the melted carob that they are dipped in.Stack them up in a gift box or ribbon-tied cellophane bag and make a grand gesture of gifting your pup.
Nutty Bacon Dog Treats
These treats are filled with all the favorites your dog moves; all-natural peanut butter, bacon, and maple syrup.The blogger behind Dog Hill Kitchen declared that her dogs loved them, and yours would definitely do too.
Irresistible Christmas Cookie Dog Treats
These Christmas-cookie dog treats are a great way to save preparation time. According to BarkPost, you only need five ingredients, which are easy to get too --- flour, peanut butter, baking powder, water, and non-fat plain Greek yogurt. You can cut them up into various shapes too.
Make your dog's holidays with these amazing treats!